Who we are
The craft co-operative "SU TROBASCIU", established in 1978, is entirely made up of women and continues a tradition that, until a few decades ago, was handed down from mother to daughter.
With the loom Mogoro's women produced the textiles which formed their bottom drawer: from useful articles such as the table linen and the blankets, to ornamental ones such as tapestries. It was within the tapestries that a woman expressed her own creativity mixing with taste designs and brilliant colours which brightened the rooms of Sardinian houses which were usually poor and austere.
The co-operative "SU TROBASCIU" keeps up the manufacturing techniques with hand looms unchanged still today.
The materials used are all natural textile fibres ( wool, cotton, linen, ) with the exception of gilt and silvery yarns which embellish the wonderful tapestries in which we can see the traditional patterns such as the unicorn, horses and floral patterns.
The carpets manufactured with a special technique called "a pibiones" are drawn from the ancient blankets or from their modified versions in order to fit in better with today's interior decorations.
Questo post è disponibile anche in: French, German, Italian, Russian, Spanish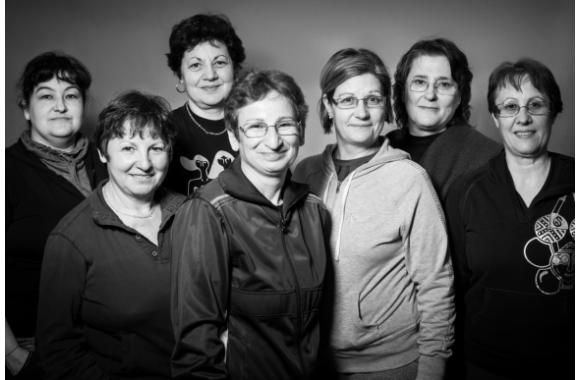 operating as the members of the Cooperative
Eight out of fifteen members who work handlooms horizontal.
The Cooperative On Trobasciu Textiles was founded in 1978 as a company …
More details